Barbara Manger
Artist, Printmaker, Author
I work in my studio in the Historic Third Ward of Milwaukee, Wisconsin. From this vantage point, a life lived near lakes and rivers and my love of paddling kayaks and canoes inform the unique prints I call "riverworks".
Using watercolor or printer's ink, I combine woodblocks, linoleum blocks, stamps found and carved and stencils. I print these both by hand and on an etching press onto handmade Japanese hanga paper to create wandering rivers and flowing waters.
Many of these works are in corporate and private collections in the Midwest and are exhibited in galleries and museums.
I am an experienced teacher of college students and other adults. I conduct monotype workshops in my studio and teach additional printmaking workshops at such sites as The Clearing in Door County.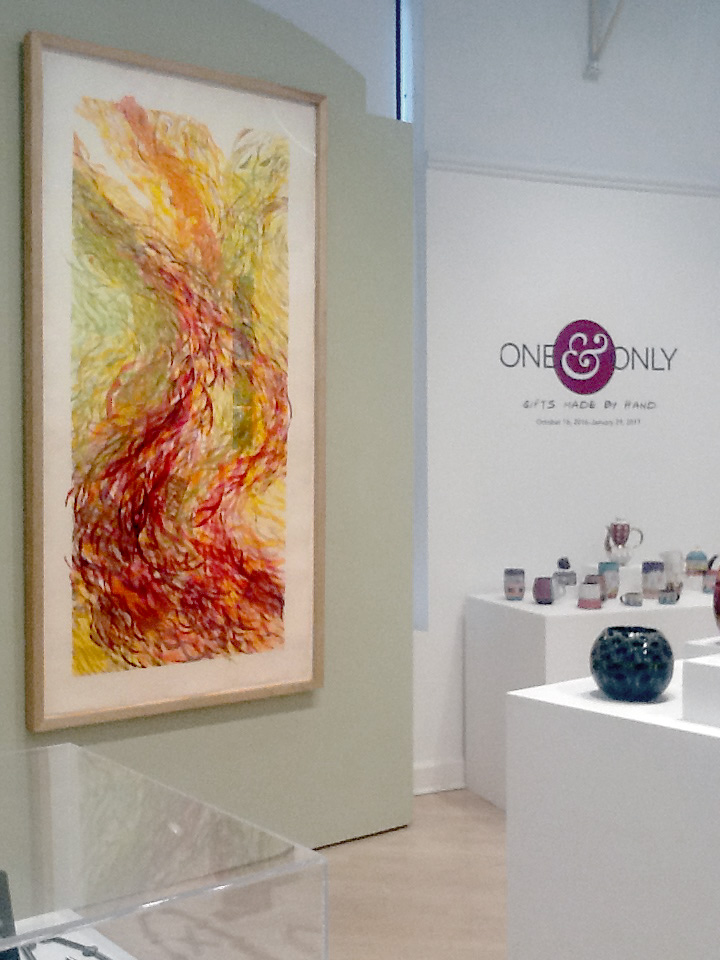 Monotype prints at Artspace
A branch of the John Michael Kohler Arts Center
Fall, winter 2016 Two locations:
725G Woodlake Rd.
Kohler, WI
608 New York Ave.Sheboygan, WI
Contact
barbmanger@gmail.com