Workshops
Monotype Workshop
Monotype and other printmaking workshops with individual coaching.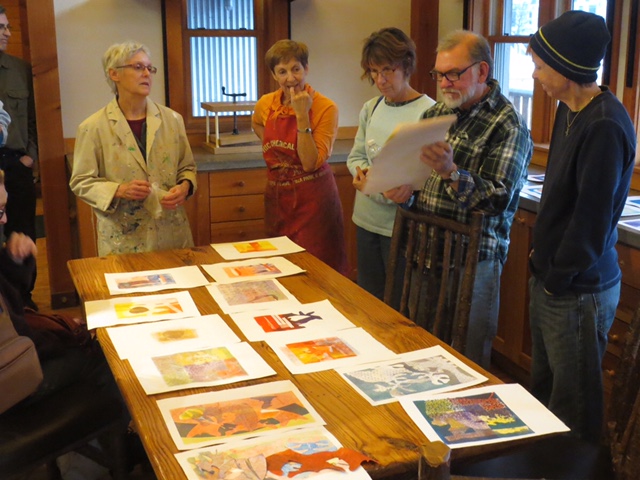 The engaging process of monotype is both easy and challenging. A beginner will find this technique tantalizing in its possibilities. An experienced artist will discover new avenues for exploration and expression. The method is simple, the ink is luminous and you will discover myriad ways to make images on a Bunch etching press with a 40 by 60 inch press bed.
The $100 one day workshop fee covers inks, papers, instruction, guidance and the companionship of other artists working in a light-filled studio space.
Warning! This technique is habit forming.
For more information contact Barbara at barbmanger@gmail.com.